Benchtops are similar to a pair of shoes; they complete the look, but instead of your outfit, they complete the kitchen! The shape, style and material all play into effect when giving the perfect 'home' feel for yourself and your family. It is important not to overlook the importance of benchtops, however with the endless number of choices, it definitely can get quite overwhelming when trying to find the perfect fit.
Walking into a warehouse of selections, you often won't know where to start. Below we have compared different selections offered in many homes in hopes that it helps you make your decision easier for your complete kitchen look. Be sure to do research before going to see samples and deciding.
Porcelain benchtops
If you want a durable yet exquisite a porcelain benchtop is your go to and definitely make a statement. They are the strongest of all benchtops and are also scratch and heat resistant. Being non-porous, porcelain benchtops are easy to clean and extremely sanitary. The surfaces are sealed so no air or liquid can penetrate through, which means no stains. There is also a wide range of designs to choose from.
If too much force is applied to porcelain stone, it can sometimes break, this is due to the porcelain being sealed by resin, making it brittle. In saying this many people who are building new, modern homes today are using porcelain stone for their kitchens, it is becoming more and more popular, and there is no questioning why. Porcelain stone benchtops are also a top seller with us at United Stone Melbourne
Engineered stone benchtops
If you are wanting a more affordable alternative to porcelain, most places would recommend the engineered stone benchtop. Engineered meaning it is man-made. Metals, mirrors, coloured glass and quartz are crushed, heated, and bound together using polymer resin. Engineered stone is still extremely durable and strong.
You still have all the aesthetics of porcelain stone; you just need to be a bit more careful with what gets put onto your benchtop. No hot pots, any foods or herbs that can stain, or anything that can scratch the benchtop. It is still suggested when using heat resistant and porous benchtops you take the normal precautions you would with benchtops such as those that are engineered. Normal use should not affect any benchtop. These are only extreme cases.
Granite benchtops
Granite has been around for many years, and there's no wonder why, they have such a timeless finish. Over numerous years homeowners have been opting for granite benches due to their durability, and their scratch and heat resist inability. Granite is a natural rock, this meaning you won't get as many colour variations, however it definitely won't age. Granite benchtops and porcelain are alike in the fact that they are both easy to clean and low maintenance. Although granite is porous, you are still able to leave liquids on granite for a longer period of time over other porous material such are marble. A lot of people tend to compare porcelain and granite being both durable, heat and scratch resistant, as well as the fact that they are hygienic, easy to clean and are not damaged by chemicals.
Worrying about the brittleness of both is not something to lose sleep over as they are not likely to crack under normal everyday use. It does come down to personal preference and if you want more of a design to choose from. Granite benchtops are recommended to be sealed once a year. Price ranges can be fairly similar, depending on what you are looking for.
Caesar Marble benchtops
Everyone wants aesthetics in their kitchen, and most benchtops do provide that. Caesarstone is another benchtop that is reputable that homeowners opt in for due to its durability and many different colours you can choose from. Caesarstone is another non-porous material and doesn't need to be sealed. With Caesarstone, there is no need to contact your stonemason to seal it once a year, like some other benchtops. As well as being hygienic, Caesarstone is an extremely low maintenance, enduring and a customisable choice for your home. There are many customized shapes, sizes, patterns and colours to choose from, you can even get a slab to mimic granite if you like.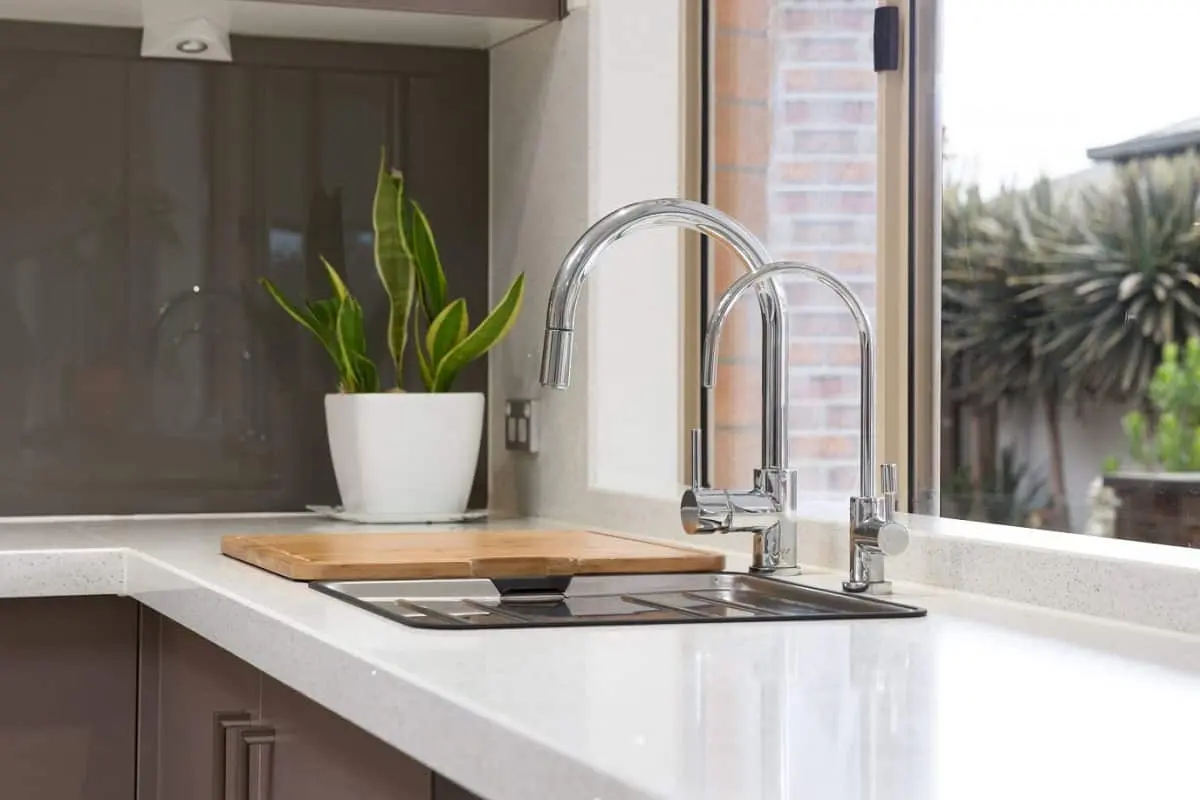 Ikea benchtops
Ikea flatpack benchtops are extremely popular amongst several homeowners for a wide range of styles and choices. If you've ever walked into Ikea, you will understand why. Ikea benchtops are made to your liking, whether you want laminate, wooden or stone countertops, Ikea will always have you covered. These can be cut to your needs and installed by our friendly team at United Stone Melbourne.
With a wide range of materials and styles to choose from benchtops are always a good investment for your home. It adds to the luxurious, aesthetics of the kitchen and finishes the entire look. Your guests will always be in awe of your style, however be sure to match your benchtop to your kitchen. Each individual style will speak volume about your home and it is always recommended to go the durable, accident friendly route, especially with kids. Always follow care instructions and consider what you are cleaning your benchtops with, there are some extremely harsh chemicals in cleaning products that can affect your benchtops. At United Stone Melbourne, we will always assist you professionally and personally to ensure you are happy with your selection and we guarantee the perfect fit to your home.