Granite Overlay Countertops & Kitchen Benchtops
The kitchen is a popular place for the whole family. It is where you prepare and eat meals, where you entertain guests and it is a place where you can sit back and relax with a cup of tea or a glass of wine. This is where our kitchen granite countertops and overlays available throughout Melbourne can make for a stunning addition to this frequently used space.
Being one of the most used rooms in the house, it is important that your kitchen is as beautiful and appealing as possible, as well as easy to look after. The bathroom is also an important area that is used daily. A granite bench top transformation can jazz up your kitchen or bathroom without an entire renovation so that the heart of the home is as beautiful and inviting as when it was first built.
Experience our granite transformations first-hand
Although granite countertop overlays are more expensive than laminate or other alternatives. Yet, the advantages of a granite countertop transformation. With United Stone Melbourne far outweigh the price issue. Granite countertops and overlays have many benefits that make them popular today. Furthermore, including giving your kitchen new life, the ability to lay the stone over existing bench tops, and its scratch, stain, and chip. And heat resistance, and immunity to sunlight.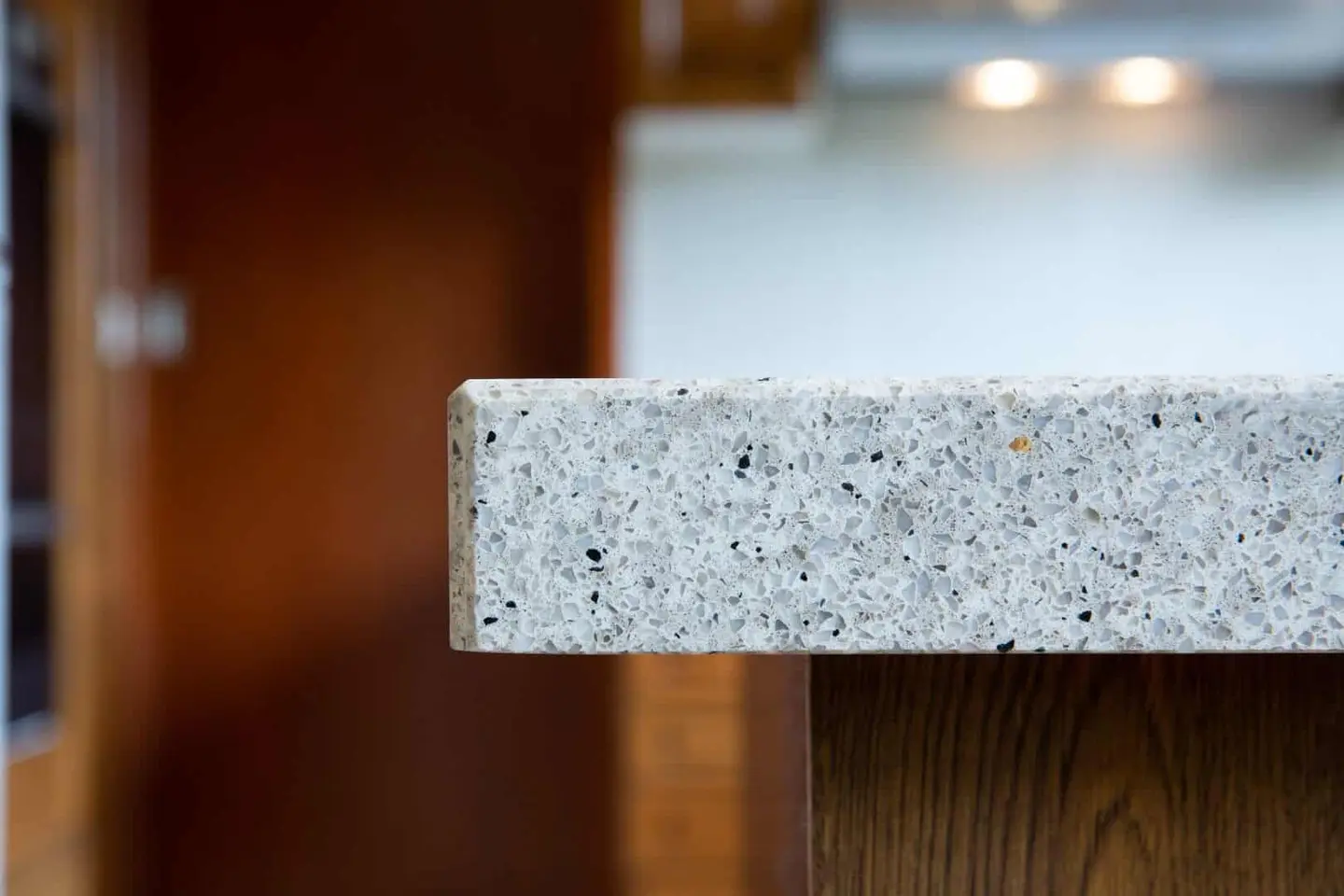 Whether granite worktops or overlay countertops, we make installation simple
Installing granite worktop overlays is a relatively simple procedure with United Stone. We only take one day to install an overlay, and you won't need a handyperson, plumber, cabinet maker, or stone mason – you stick with the one company. Moreover, United Stone Melbourne will turn boring bench tops into masterpieces. With various colours, from Coco and Honey to Kara and Sahara, you can have a unique space to prepare and eat your meals within days.
Investing in a granite countertops overlays
Investing in granite countertops or overlay will save you hundreds of dollars in cleaning and replacing that you can put to better use. Hence, our 12mm stone kitchen bench tops last a lifetime, so book a consultation by calling (03) 9791 3720 to see how we can help you today.
FREE QUOTE
SAME DAY RESPONSE