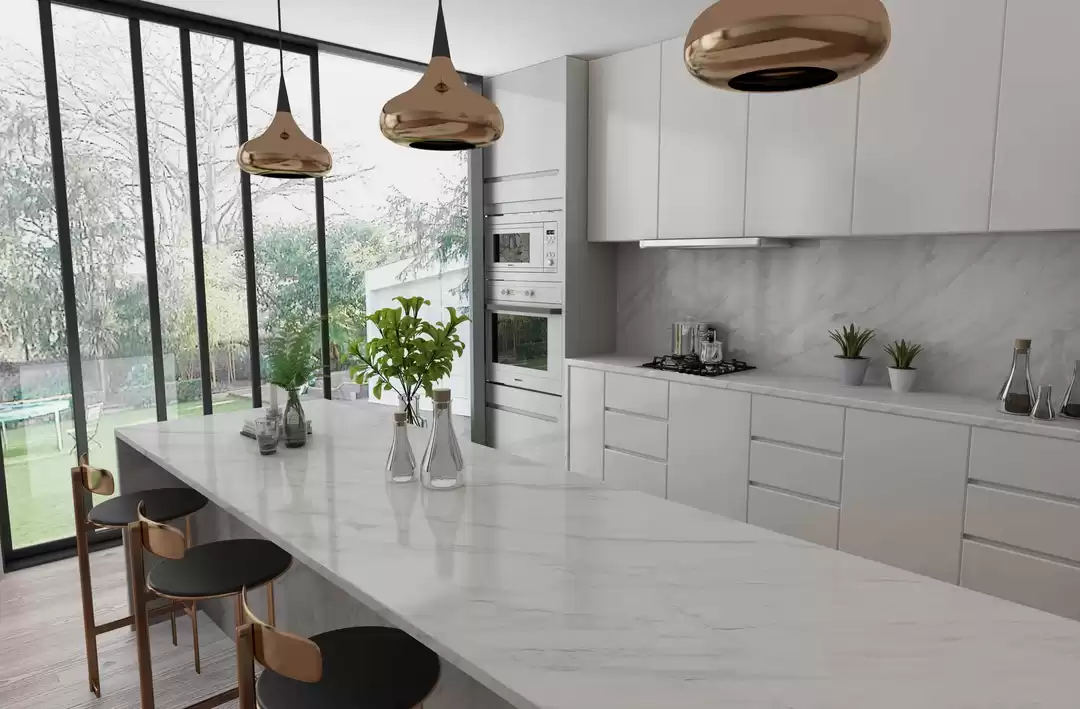 Introducing United Stone Melbourne's 2023 – 2024 Business Model
As a leader in the stone industry, United Stone Melbourne has always been at the forefront of innovation and customer satisfaction. With the introduction of their 2023-2024 business model, we are taking our commitment to the next level. This forward-thinking model emphasizes sustainability, technology advancements, and a customer-centric approach. The team at United Stone Melbourne understands the importance of adapting to the ever-changing business landscape. Our new model reflects our dedication. To provide exceptional service while embracing modern practices. We can't wait to see their 2023-2024 business model's positive impact on the industry and their clients.
United Stone Melbourne's 2023 – 2024 business model
We have a full kitchen manufacturing facility where everything is done in-house. We can do the whole process for you with the same standard of artistry. We want to give all our clients quality and the timeline they deserve. We can do that for you if you want a new kitchen. We can do everything in-house for you if you want a kitchen update. Our 2023 – 2024 model is that we will do stone and complete in-house manufacturing of benchtops and cabinetry. For our kitchen renovations, from gutting your old kitchen to installing all your new kitchen. We have a timeline of within eight days, guaranteed; no one can beat that. Preparation – We design your kitchen in 3D render so you can see what the finished product will look like. Monday – We disconnect appliances with our plumbers and electricians and gut the kitchen. Tuesday & Wednesday – The new kitchen goes in. Following Monday – We template the benchtops and splashbacks. Wednesday – The splashback and benchtops are being installed, and we will finish it all off. Thursday – You're ready to use your new kitchen.
Implementing Quality Control Procedures
As businesses expand and take on more clients, we risk sacrificing quality for quantity. That is why implementing quality control procedures is imperative to maintain the standards of our process. We create a checklist of criteria employees must follow, such as specific protocols for each task. We are holding periodic team meetings to discuss best practices. Implementing these procedures communicates that maintaining quality is crucial. To a business model and can help instill that value into the company culture. Our businesses can prevent fatal mistakes from happening. We ensure that quality remains at the forefront of our operations.
Final Thoughts on United Stone Melbourne's 2023 – 2024 Business Model
United Stone Melbourne's 2023 – 2024 business model promises nothing short of excellence. Your project will benefit United Stone Melbourne's professional craftsmanship.
United Stone Melbourne
is your one-stop shop for all your stone needs.
Contact us now
and get an estimate for our services today! Take advantage of this opportunity to transform your property into something special. With United Stone Melbourne's innovative designs and technological advancements in stone works. Let us help make your dreams a reality with our quality crafts and products!