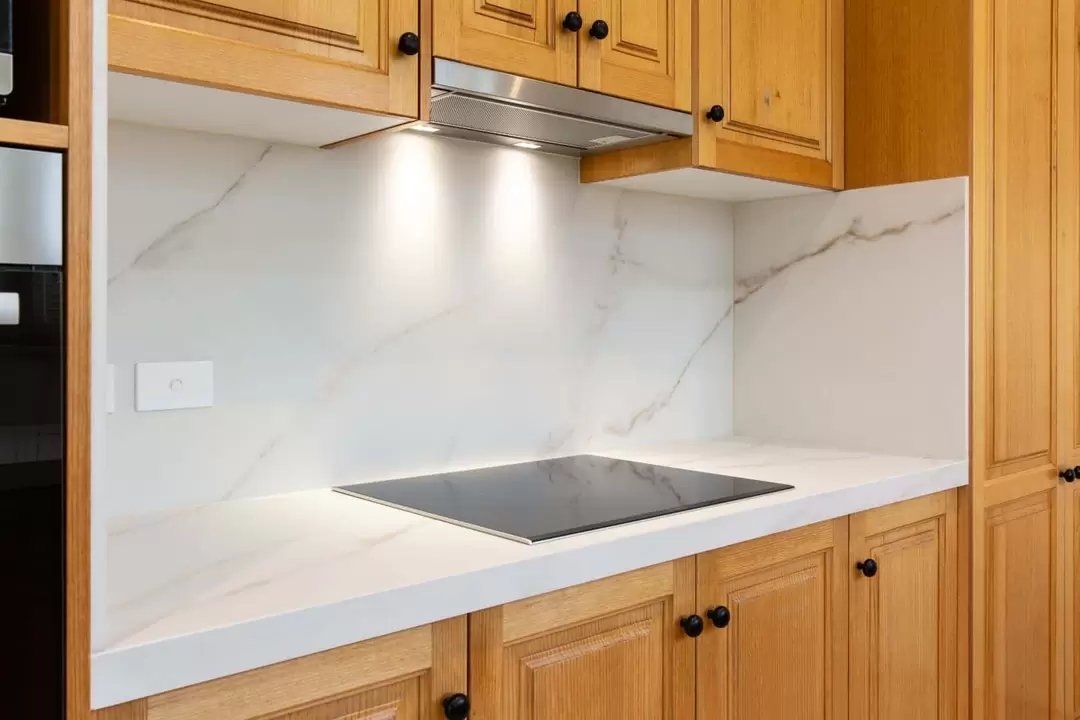 Premium Porcelain Benchtop Cost
Do you love the look of a beautiful, glossy
porcelain benchtop
in your kitchen? Are you considering installing one but need to know how much it will cost or what it might involve? This comprehensive guide allows us to take the mystery out of the equation. Check this out to understand and manage all the costs of having a premium porcelain benchtop.
Overview of the current market for porcelain benchtops in Melbourne
Porcelain benchtops have been making their way into homes across Melbourne. It provides homeowners with a chic and sophisticated look. Porcelain benchtops come in various colours and patterns, catering to the modern aesthetic that is so popular right now. But it's not the style that porcelain benchtops offer. They are also durable and scratch-resistant, making them a practical choice for busy kitchens. While the market for porcelain benchtops is still growing, it's clear that this material is here to stay. With its combination of style and practicality, porcelain benchtops are an excellent choice for any homeowner looking to update their kitchen.
Cost breakdown of materials and installation fees associated with a premium porcelain benchtop
Cost on average $ 5 and $6.5 thousand (deli shape, U shape – average shapes) It includes: Laser templating, Water jet CNC manufacturing, Insulation, Caulking into existing tiles. Features you can add: Waterfall panel: average cost between $800-$900 1. Splashback: average price between $2,300 – $3,000 2. Aluminum window, mighted window sill: $500 3. Doors and panels (laminate gloss finish): $8,500 – $10,500 4. Doors and panels (satin finish): $10,000 – $12,000 5. Satin finish on, 2-pack shaker draws: $14,000 – $15,000
Benefits of having a premium porcelain benchtop installed in your home
A premium porcelain benchtop can be a game-changer for your home. Investing in one means elevating the style and durability of your space. Porcelain is tough and scratch-resistant, making it great for high-traffic areas like kitchen countertops. It's also a versatile material that can be shaped to fit any design scheme you have. With a porcelain benchtop in Melbourne, you'll experience the luxury of a seamless, sleek finish. Whether entertaining guests or whipping up a home-cooked meal. A porcelain benchtop will make a statement in your home and deliver practical benefits for years.
Steps to take to ensure you get the best possible deal when purchasing a benchtop
When purchasing a benchtop, you want to get the best possible deal without sacrificing quality. Especially when it comes to porcelain benchtops in Melbourne, it's essential to research before purchasing. Start by browsing different suppliers and comparing prices, but also consider the reputation of the company and the quality of their materials. Additionally, consider the installation process and any extra costs that may come with it. By taking these steps and being proactive in your search. You can ensure you get the best possible deal on your porcelain benchtop purchase.
In Conclusion
Installing a premium porcelain benchtop in an average Melbourne family home is a worthwhile investment. Not only will your benchtop be a standout feature in the kitchen, but it will last for many years with minimal maintenance. Plus, there are plenty of designs and colours to choose from to find the perfect one for your taste and style. At United Stone Australia, we provide an extensive range of premium porcelain benchtops. In modern techniques and trendy colours to suit any Australian family home. So, if you're considering installing a new benchtop or want to renovate your existing space, visit
United Stone Melbourne
now! Begin exploring our range of beautiful premium porcelain benchtops. Contact us today for more information on how to get started!